The year-end captive statistics continue to roll in and, as ever, the usual debates and inconsistencies arise. Due to a number of major domiciles still yet to report their final 2016 fi gure in full detail, we will be holding the full analysis back for the April edition of Captive Review, where these topics will be addressed in full.
In the meantime, however, pages 10 and 11 have the latest domicile statistic news.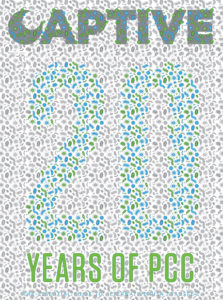 On 9 February, Captive Review hosted its fifth UK Captive Services Awards and the second UK Captive Owners Summit in London. The Awards night was another fun evening in which 24 awards were handed out. A full run-down of all the winners and judges' comments will feature in the April edition, but I would like to give a special mention to Mark Cook , of Willis Towers Watson, and Tracey Skinner, of the BT Group, for taking home the Captive Professional and Outstanding Contribution by an Individual awards respectively.
Mark has deservedly won the title of 'Mr EB' in recent years and his contribution to such an important and growing part of the captive ecosystem is recognised by clients, fellow service providers and competitors. Tracey is among the most forward thinking risk and insurance managers and a true advocate of captives. Generous with her time and expertise with peers and junior risk managers, Tracey has been instrumental in the growth of BT's captive operations in recent years.
This edition celebrates the twentieth anniversary of protected cell companies being introduced for the fi rst time. The Protected Cell Companies Ordinance, 1997 came into effect in Guernsey on 1 February and what followed in that jurisdiction and around the world has been nothing short of market changing.
In our three articles addressing the twenty years, we look back at the events leading up to the Ordinance being passed, the individuals behind it, and the journey the cell company concept has been on since.