Pulling together the annual Captive Review Power 50 is not an easy task, but it does serve to remind me each year how many talented and committed individuals serve the sector I report on. There are, of course, many hardworking and valuable professionals outside of our top 50, but we feel this list represents a fair cross section, both in geography and sector, of the global industry.
As explained in my introduction to the Power 50, employee benefits experts continue to gatecrash the rankings as more multinationals turn to new risks to grow and diversify their captive. I was disappointed not to add more Asia-based captive leaders this year, but there is plenty of talent in the region and they should be expected to push through in the next couple of years.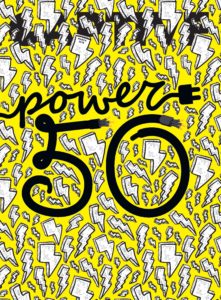 There are also six new additions to the Captive Review Hall of Fame. I was delighted with the response to this initiative when we launched it last year, and even more so to receive so many representations from people wanting to put more names forward. We welcome nominations for future Hall of Fame inductees throughout the year as we strive to recognise those who have shaped the industry we work in today.
You will find this edition at the Captive Insurance Companies Association (CICA) international conference, and it will be my pleasure to speak there this year. I will be moderating a panel on Challenges and Opportunities for European Risks in Captives, alongside ECIROA chairman Udo Kappes, and vice chairman Philippe Vienot.
It should be a unique opportunity for America's industry to hear a perspective from the other side of the pond as we discuss in detail the topical issues facing captives in Europe.
I would also like to wish Dan Towle, president of CICA, good luck. It is the first International Conference hosted under his stewardship and I am sure it will be an informative and valuable gathering of captive minds.