The first quarter of 2016 has been a time for acquisitions.  While Artex Risk Solutions dominated the headlines with its double swoop of Kane and Guernsey-based Hexagon PCC, it was accompanied by a host of other mergers, acquisitions and investments.
Captive Review revealed in the first week of April USA Risk had increased its presence in Europe by acquiring Malta-based Island Insurance Management and is actively on the lookout for further opportunities on the continent.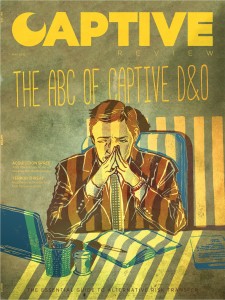 The year began in more low key fashion, however, with Arsenal Insurance Management purchasing Chatsworth Captive Services in Tennessee and Captive Review understands a second announcement is imminent from the Alabama-based independent manager.
Staying in North America and another independent manager, Strategic Risk Solutions (SRS), announced in March medical liability specialists Coverys had completed a minority interest acquisition, although the leadership team remains unchanged.  Risk and reinsurance specialist Citadel Risk, meanwhile, purchased a majority stake in Bermuda-based Cedar Management Limited, which was previously affiliated with USA Risk. The deal also included Citadel taking a controlling stake in the Ohio-based Cedar Consulting LLC.
As indicated above, the consolidation activity is likely not done yet and Artex is understood to be closing in on a third acquisition in the space of two months.  The consolidation should not come as a surprise, however, as many industry
commentators have viewed it as necessary for some time.
In Europe, particularly, the market for new formations remains flat and although the implementation of, and growing clarity on, Solvency II could kick-start some growth, it remains to be seen if there is enough business to go around.
As pointed out by Malcolm Cutts-Watson on page 13, economies of scale are becoming increasingly important as margins remain small.  Offshore jurisdictions could continue to feel the squeeze as global scrutiny of tax arrangements dominates the media and the Organisation for Economic Cooperation and Development's (OECD) Beps project spooks some captive owners, particularly the Europeans.
In the United States, the rapid proliferation of domiciles has created a plethora of one- or two-state based niche players, usually focusing on the micro-captive space.  Some of these are prime targets for the large broker-owned managers looking to establish themselves in the segment, while changes to the tax election is expected to result in some considering their investment and desire to remain involved with smaller captives. Consolidation among the smaller managers could be a trend emerging in the second half of 2016.