When penning this introduction each year I take a moment to reflect on the cell news published in Captive Review over the past 12 months.
When I sat down to write my introduction for the 2015 edition there were plenty of developments to discuss – the pension longevity ICC boom in Guernsey, three new major manager-owned cell companies formed onshore in the United States and the introduction of the Cayman Islands' portfolio insurance company (PIC) legislation immediately come to mind.
The first substantive court judgement concerning protected cell companies (PCCs), handed down by a Montana district court in May 2015, was another important development. The ratings agency Fitch, reacting to the court's opinion, went so far as updating its own position on protected cell companies (PCCs) in October last year, claiming that it exposed protected cells to additional risk.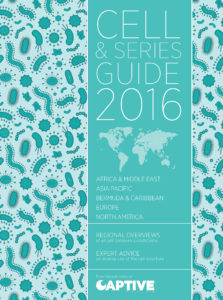 While there have been fewer stand-out legislative changes and fewer new manager-owned formations in 2016, the legal activity surrounding cells continues to rumble on.
On 10 February, 2016 an appeal court in Maryland recognised segregated business forms when providing an opinion on a case involving four limited liability companies (LLCs). Gibraltar-based cell company expert Nigel Feetham told Captive Review at the time it provided a "much needed judicial authority" on segregated business forms.
A legal case concerning a PCC has also arose in Guernsey in June this year, with the allocation of costs arising from administration procedures producing doubt over the segregation of assets and liabilities. The resolution of this case will be important to monitor.
The Barbados government, meanwhile, passed its own incorporated cell company (ICC) legislation in February, expanding its cell solution offering, while the owners of Cayman's first PIC told Captive Review in March they expected to add further cells in the coming months, again focusing on agricultural clients and workers' compensation exposures.
In November last year the International Association of Insurance Supervisors (IAIS) expanded its Application Paper on the Regulation and Supervision of Captive Insurers to include a more detailed section on cell companies, making reference to ICCs, PICs, SACs, SPCs and series captive insurance companies.
In the United States cell companies appear to be increasingly used to house smaller captives making the 831(b) tax election with a number of the emerging onshore domiciles licensing large number of cells.
There also appears to be growing interest in using onshore cells or branch captives to write employee benefits or gain access to the US government's federal terrorism backstop (TRIA).