The 2016 European Captive Forum is less than one week away and final preparations are now being made by all involved – from the organising teams at Captive Review, ECIROA and CICA to the sponsors, speakers and delegates travelling from around the Continent and beyond.
I am proud of the agenda and expert pool of speakers that have been brought together for this edition and commend ECIROA's executive representative, Guenter Droese, for his vision and work that will bring the content to life on November 8th and 9th in Luxembourg.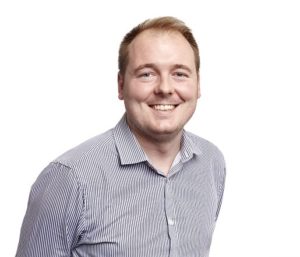 This ECF will be my second as Editor of Captive Review and, I can say with confidence, I have considerably better knowledge and insight of the global captive industry this time around to take advantage of the vast amount of experience and expertise that will be present at the Congrès. On both the corporate insured and service provider side, ECF is far and away the strongest collection of European captive minds on the planet.
While Solvency II and employee benefits have a large presence on the agenda – and I expect those sessions to be among the most popular – I predict it will be two other subjects that emerge as the most common conversation starters.
Although there are very few solid answers to questions regarding Brexit and its impact on the global insurance market, with such a large collection of continentals Europeans and Brits it will likely get tongues wagging. There are a plethora of business concerns outside of insurance procurement and structuring that Brexit poses to multinational companies and risk managers will want to consider what role they have to play. While ECF 2018 may be more suited to deal with the ultimate insurance ramifications of Brexit, ECF 2016 will serve as an intriguing prologue.
The second hot topic sure to dominate discussion is the Base Erosion and Profit Shifting project embarked upon by the Organisation for Economic Co-operation and Development (OECD). There are two panels dedicated to this important item on Day One and I know it is high on the minds of captive owners, risk management associations and service providers.
While ECF 2018 may be more suited to deal with the ultimate insurance ramifications of Brexit, ECF 2016 will serve as an intriguing prologue.
Unlike Brexit, we already know many of the implications for captives stemming from Beps, but there does remain questions as to how each nation's tax authority is going to interpret it. I expect and hope to see a large amount of knowledge sharing on this latter point so the industry can begin to paint an accurate picture of the reality of the threat to captives.
It is indeed a shame that no one from the OECD has thought to register to attend the Forum, but bearing in mind the Organisation is located in Paris there remains hope they will seek a last minute opportunity to educate themselves and engage with an industry they are so keen to judge.
On that note, there is still time to register to join more than 1,000 captive professionals at the Luxembourg Congres on November 8-9th.
For those that are attending, I look forward to welcoming you to Luxembourg, wish you safe travels and thank you for your support.