The story of captive management in Europe compared to the United States (US) is one of contrast. While broker-owned consultants and managers dominate in Europe, smaller shops continually crop up across the pond.
It is well-known that the US boasts the majority of active captives (3,157 at year-end 2018), and was the chosen home of 71 per cent of new captives last year. However, Europe is still a major player in the global captive industry.
Despite this, fewer structures exist, fewer managers try their hand on the continent, and the profile of captive is different.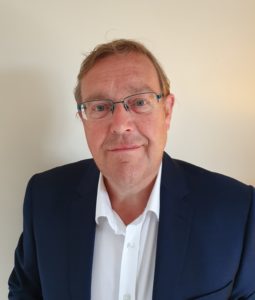 However, the market is in a state of flux, with commercial insurance rates increasing quarter-on-quarter, and now could be the time for change.
Earlier this year, Captive Review reported that Strategic Risk Solutions (SRS) had hired former Willis Towers Watson captive executive David Lewis as managing director in its Europe business.
The independent manager is now looking to crack the European market and provide an alternative to broker-owned managers and consultants.
The first step is to "unbundle" service offerings and provide advice without vested interests, says Lewis.
"The major brokers have all adopted this ethos that they want to be a one-stop shop. The broker is encouraged to engage all different parts of the business and is required to cross sell. The reality is, this rarely happens," adds Lewis.
"Firstly, the broker controls the relationship, and often does not have time to find out about other parts of the business. The broker also does not want to lose control of the revenues. The result of that is that the client often won't get to see the solutions and advice that might help them do things better."
Lewis adds that SRS is solely focused on management and consulting, without "competing revenue streams". The company is also owned and controlled by its senior staff, which Lewis claims allows it to put clients' interest first.
"SRS does not have the conflict problems of the publicly-owned broker managers, we're completely unhindered. It's refreshing," he explains.
Lewis, who started his role in October, will spend his time working on global growth initiatives, strategic planning and client service delivery, SRS said in a statement.
He claims to have opted to join the manager because of a desire for a more entrepreneurial position following a number of years at Willis Towers Watson.
"Firstly, I was amazed at the size of SRS. The company is servicing more captives than some of the big broker-owned managers.
"They indicated to me that they wanted to grow and invest in Europe. My reaction was 'what makes you think you can do it?'. After hearing their strategy, I realised it was an interesting opportunity."
It is known that management and consulting for captives is "sticky business", explains Lewis, but there is now a demand among large companies to disengage captive consultancy and management from broking.
"Much of what captives were getting is the same under a different banner. Companies are now looking for independence, there truly is the appetite for it," he claims.
Mid-market
The small and medium enterprise (SME) market in Europe is now posing opportunities for managers and is a segment of the industry currently overlooked by other players, says Lewis.
"The big three managers are solely targeting the big-ticket business," he claims. "The cost structure within those companies almost compels them to go for it and charge premium prices because of the margins. There's no economy of scale.
"In these companies, every business unit is expected to drive the same level of margin as other highly profitable partners. They are constantly encouraged to attack the large ticket, high profile business. That's not where I think the captive market is moving."
Lewis notes that the largest companies will still look to captives as a way to manage their risk, but claims they are now becoming increasingly attractive for smaller companies.
"The upper-end of the SME market is becoming increasingly attractive, and that's not where the brokers are looking. They are simply not geared up for it.
"Working in this segment opens up a whole new set of opportunities."
SRS won't just target the upper end of the European mid-market however, and Lewis says the firm will also target blue-chip opportunities.
New Markets
The appetite from companies in both the mid-market and blue-chip segments to use captives in their traditional insurance programmes exists, and the demand is likely to increase as premium rates harden. However, the innovation in the use of captives has been driven by the advisors, not by the market itself, Lewis says.
"We, as advisors, created the demand because we adopted an entrepreneurial approach to solving those challenges. That innovation has continued.
"The success for SRS in Europe will not just come from competing for existing captive business, but also from building new market segments," he explains.
Acquisitions
SRS is now looking to build out its infrastructure in Europe. With a Dublin office already in place and a licensed management operation in Malta, the manager is now considering where next to set up shop. It is also looking to recruit a team and onboard more clients.
"It's fair to say we have a lot of building work to do," Lewis explains. "However, the investment is there, the expectations are ambitious but certainly reasonable.
"We're in a position to build out our captive management capabilities here and tailor them to the specific markets we want to appeal to. However, we can't operate a viable management business unless we can deliver the service, so the first step is to build out the infrastructure onshore and offshore. We will begin with a lot of gaps, but we will be actively looking for acquisitions and personnel to plug those."
Strategy
When his stint with SRS begins, Lewis will be immediately working with management to build a singular message, build up the business' reputation and work on their strategy.
While the upper-SME market will be a target, the manager will also be looking to build new market segments.
"I expect we will win some big ticket accounts because of the way we operate," he says. However, we can't build a business in the short-term on winning a mega account. You need to be sensible in where the opportunity lies.
"Personally, my role over the next two years is to build up a book of business that is as fast as any in the industry. I will be based on the front line."