A Gibraltar-based lawyer, expert in legal issues concerning segregated business forms, has produced a detailed memorandum on protected cell companies (PCCs).
Captive Review has published the full legal opinion by Nigel Feetham, a senior partner at law firm Hassans.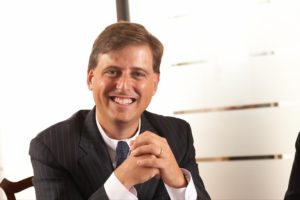 The memorandum draws a number of conclusions including that "a Gibraltar court applying PCC legislation should have no reason not to give effect to the statutory segregation of assets and liabilities".
Feetham also says that he is "not aware of a Court ruling anywhere in the world where the Court has declined to give effect to PCC legislation or hold that the PCC regime is contrary to public policy, although there are only a few reported decisions on PCCs".
He added: "Whilst one cannot rule out the possibility that a foreign Court might not recognize the PCC regime and one would therefore need to take local advice in each relevant country, arguably it is less likely as more jurisdictions implement PCC legislation or a similar statutory regime and more countries develop experience with them…"
The author also discusses a number of "mitigation techniques" that can be used so that "these concerns may be significantly mitigated".
Feetham is the co-author of Protected Cell Companies: A Guide to their Implementation and Use with Grant Jones, which was cited by the judge in the Montana court case PAC RE 5-AT v. AMTRUST NORTH AMERICA, INC., No. CV-14-131-BLG-CSO (D. Mont. May 13, 2015).
To view the full memorandum, which is made available on a non-reliance basis and without any liability, please click here.