The first Enterprise Risk Captive (ERC) Pioneers list has been published by Captive Review, recognising 20 of the key influencers in the United States' smaller captive industry.
Other than a small degree of overlap with the 2015 Captive Review Power 50 – Tennessee's Michael Corbett and tax expert Charles Lavelle appear on both lists while the State of Delaware, Marsh Captive Solutions and Artex Risk Solutions are represented on both – the ERC Pioneers is a nod to the unique nature of the fastest growing segment of the American captive industry.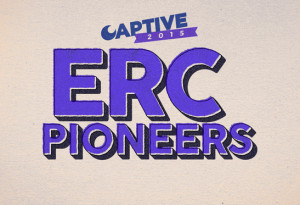 Smaller captives are generally defined as those writing less than $1.2m in annual premium, allowing them to make the 831(b) tax election.  If the legislative package now in front of Congress progresses, however, the annual premium limit will rise to $2.2m.
Being the first year Captive Review has run a separate list recognising this growing segment, every entrant is a debutant.  Among the particularly notable inclusions, however, are Ryan Work, senior director for government relations at the Self-Insurance Institute of America (SIIA), Delaware's insurance commissioner Karen Weldin Stewart and Kevin Doherty, partner at Nelson Mullins Riley & Scarborough's.
Doherty is also chairman and president of the Tennessee Captive Insurance Association (TCIA), while Work has been leading SIIA's lobbying efforts in Washington D.C concerning the tax extender package.
Commissioner Stewart has been the driving force behind Delaware's rapidly growing captive industry and has taken a strong interest in the facilitation of captives for small and medium-sized businesses.  Working closely with her captive director Steve Kinion (ranked number four in the Power 50), Stewart is an authoritative voice in this segment.
The full run down of the 2015 ERC Pioneers, ordered alphabetically by surname, is below.  Rationale and pictures of all entries will be featured in the February edition of Captive Review, published in mid-January.
2015 Captive Review ERC Pioneers 2015
| Name | Title | Company / Organisation |
| --- | --- | --- |
| Ernie Achtien | Executive Vice President-Enterprise Risk | Captive Resources |
| Michael Corbett | Director of Captive Insurance | State of Tennessee |
| Bob Davidson | Managing Director | Iroquois Captive Services |
| Mike DiMayo | Principal | Oxford Risk Management |
| Rick Eldridge | President & CEO | Intuitive Captive Solutions |
| Stewart Feldman | CEO and General Counsel | Capstone Associated |
| Sandra Fenters | President | Capterra Risk Solutions, LLC |
| Karl Huish | President, Captive Services | Artex Risk Solutions |
| Kevin Doherty | Partner | Nelson Mullins Riley & Scarborough |
| Dan Kusaila | Tax Partner | Crowe Horwarth |
| Charles Lavelle | Senior Partner | Bingham Greenebaum Doll |
| David Liptz | Partner | HKG |
| Martin Eveleigh | Chairman | Atlas Insurance Management |
| Tal Redpath | Captive Insurance Examiner | State of Montana |
| Michael Sericchio | Senior Vice President | Marsh Captive Solutions |
| Dana Sheridan | General Counsel | Active Captive Management |
| Jeff Simpson | Director | Gordon, Fournaris & Mammarella |
| David Snowball | Director, Captive Insurance | Utah Insurance Department |
| Karen Weldin Stewart | Insurance Commissioner | State of Delaware |
| Ryan Work | Senior Director, Government Relations | Self-Insurance Institute of America (SIIA) |