The 2017 Captive Review Power 50 has been revealed, with Ellen Charnley, president of Marsh Captive Solutions, the first woman to take top spot.
More than 6,000 votes were cast in this year's polling period, helping us to compile the definitive list of the most powerful and influential individuals within the captive insurance industry today.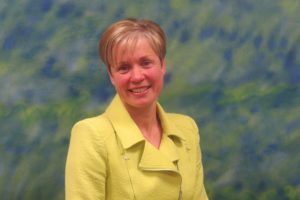 Charnley, who took the reins at the world's largest captive manager in October 2017, has moved up five places to reach first place. She is an experienced operator within the captive industry, with significant experience across multiple on- and offshore domiciles and a background in consulting.
It will be fascinating to see how Charnley approaches the task of taking the top job at Marsh Captive Solutions.
Peter Mullen, CEO of Aon Captive & Insurance Management, moves down one place to second, while Paul Woehrmann, Head of Captive Services at Zurich Insurance Company, retains his place from 2016 to complete the top three.
There are seven new names in the Power 50, with the highest ranked entrant Remy Massol, Multinational Director – Continental Europe at Chubb, at #36.
Other new entries include Brian Quinn (#50), of Bermuda-based Granite Management Limited, Willis Towers Watson's Ciaran Healy (#43), Daniel Kusaila (#47), of Crowe Horwath, Karen Jenner (#48) at FiscalReps, and Jayesh Patel (#37) with Allianz Global Benefits. Paul Corver, Head of M&A – UK/Europe at run-off specialists R&Q, has entered the Power 50 at #45.
Continuing the trend from 2016, there is a growing presence from the employee benefits side of the captive sector.
Quinn and Patel join existing Power 50 incumbents from the EB fraternity Mark Cook (#6), of Willis Towers Watson, Spring Consulting's Karin Landry (#7), Maxis GBN's Andrew Stocker (#33) and Barry Perkins (#40), who moved from Allianz to Mercer in July last year.
Notable climbers in this year's list include the Vermont regulator Sandy Bigglestone, up 17 places to #22, and Anne Marie Towle, now one year into her role at JLT Insurance Management, who has moved seven places to #16.
Brady Young is another big climber in 2017, up 12 places to #15. As president and CEO of Strategic Risk Solutions, Young has overseen a busy year of expansion for the independent manager that included the launch of their first European office, and the acquisition of Barbados captive manager CGE Group.
Dan Towle, having taken over as president of the Captive Insurance Companies Association (CICA) in April, is up seven places to #10. At CICA, Towle has an opportunity to make a much greater impact and effect change in the wider captive industry than in his previous role at the State of Vermont.
The Ones to Watch for 2018 will be announced on Tuesday, 16 January, and six new inductees to the Hall of Fame on Monday, 22 January.
The full 2017 Power 50 is listed below.